Since before the Phoenicians, rowed trips have been one of the world's great travel adventures. Rowed trips promise sea air and vigorous exercise, either while journeying solo or in the company of up to 50 or so like-minded individuals, all often moving to the beat of a locally-renowned drummer. What more could you ask for? Except maybe the occasional breather, and sip of water. Here are six rowed trip favorites.
Jason and the Argonauts' Golden Fleece Rowed Trip
One of history's first rowed trips, the 1300 B.C. voyage of the Argo was in pursuit of a ram's fleece Jason had to capture in order to reclaim a usurped kingdom. It forms the basis for what may be Western literature's oldest retelling of a hero's quest.
Route: 1800 miles from Iolcos, in ancient Greece, to Colchis, a no longer existent kingdom on the Black Sea.
Vessel: 50-oared galley named the Argo.
Highlight: As often happens in this kind of tale, things didn't work out all that well in the end, with a timber from the Argo falling on Jason and crushing him to death. On the other hand, he did get to marry a king's daughter, and journey beyond the edge of the known world.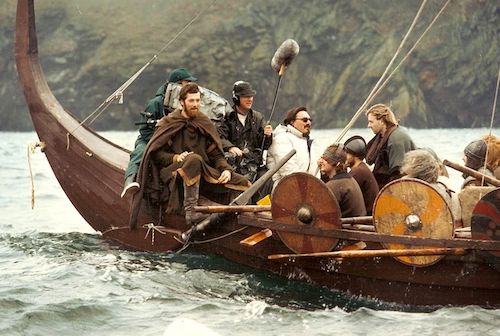 Leif Ericson's American Rowed Trip
True, he sailed part of the way from Greenland. And the Indians lining the shore were in agreement that he did not actually discover the North American continent. But it is certain that Leif Ericson explored at least some of America hundreds of years before the first camper van was even dreamed of.
Route: About 2,000 miles round-trip from Greenland to "Vinland," probably on what is now the Northern tip of Newfoundland.
The vessel: There's no reliable record, but it was probably a dragon-headed Norse long ship that could maneuver under sail or with up to 50 oars, making it ideal for the New York Yacht Club's annual cruise to Maine.
Highlight: Knowing that because he'd arrived 400 years ahead of Columbus he could almost certainly count on having a place to park anywhere along North America's East Coast, even in summer.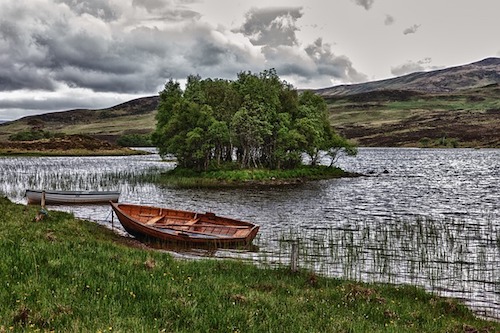 A Week on the Concord and Merrimack Rivers Rowed Trip
A two-week rowed trip (elapsed time discrepancy noted) in 1839 that resulted in A Week on the Concord and Merrimack Rivers, a collection of writings by Henry David Thoreau that generations of American readers have found even more difficult to get through than Walden.
Route: 126 miles from Concord, Massachusetts to Concord New Hampshire, and back.
Vessel: Fifteen-foot fisherman's dory Thoreau and his brother built themselves, in a week. It was a remarkable achievement, considering that the book took ten years to complete.
Highlight: In the short term at least, the rowed trip, along a tranquil, slow-moving river, was a far greater success than the book — 706 of the first 1,000 copies published going unsold.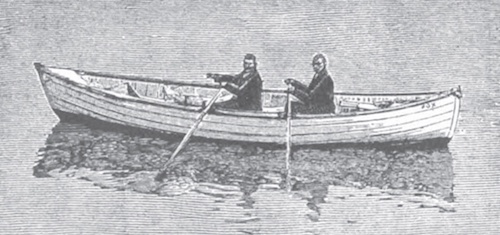 First Modern Transatlantic Rowed Trip 
In 1896, clam diggers Frank Samuelsen and George Harbo were the first since Leif Ericson to undertake a rowed trip across the Atlantic. Without even the assistance of a drummer, they made it in 55 days.
Route: 3,740 miles from New York City to the Isles of Scilly, off the coast of England.
Vessel: 18-foot double-ended Sea Bright skiff
Highlight: They survived.
A Woman's Three-Oceans Solo Rowed Trip
As time passes and more and more has been done before, it becomes harder, even in the annals of rowed trips, to make one's mark with a singular achievement. That said, in 2011, Roz Savage became the first woman to row solo across the Atlantic, Pacific, and Indian Oceans.
Route: Canary Islands-West Indies-California-Papua New Guinea-Australia-Mauritus.
Vessel: 23-foot unsinkable rowboat with sleeping cabin.
Highlight: Savage was able to listen to 62 audio books.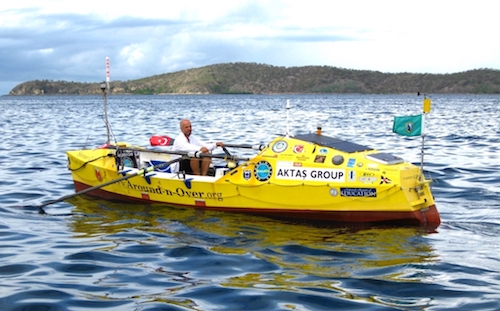 A Man's Three-Oceans Solo Rowed Trip
In 2012, a Turkish-born American named Erden Eruc went Roz Savage one better by combining a rowed trip with a hiking and cycling journey to circle the world under his own power.
Route: 41,196 miles starting and finishing at Bodega Bay, California. Not a person to rush things, Eruc took just over five years.
Vessel: As are the craft of most modern ocean-going rowed trippers, his was lightweight, self-righting, and unsinkable. Getting perhaps less credit than it deserved, the 24-foot vessel had twice crossed an ocean even before he owned it.
Highlight: Not having to repair bicycle tires.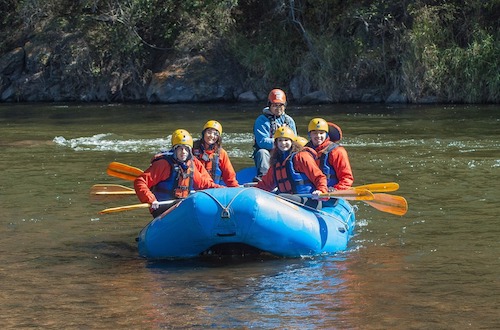 Plan Your Own Rowed Trip
No affiliation at all with them, but the adventure travel company Oars offers rowed trips on rivers and seas around the world. If anyone should ask, we find the Wine Tasting on the River Adventures especially suited to our skill and interest levels.
BobCarriesOn.com editor in chief Bob Payne has himself been in many rows